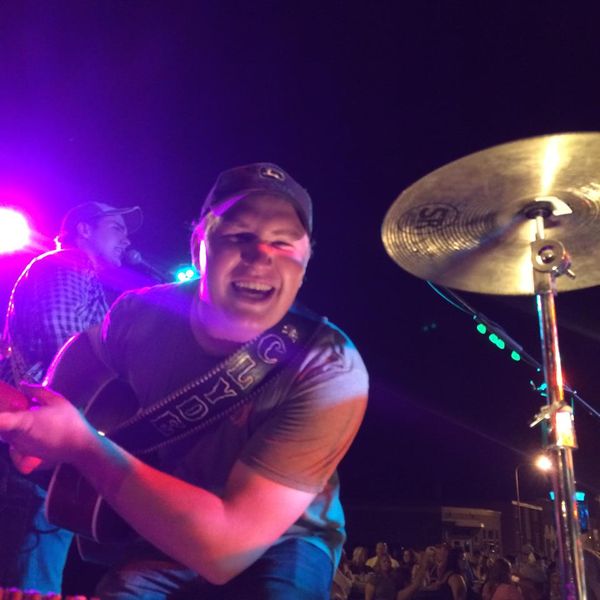 Cory is the lead singer and acoustic guitar player in the JCB. He started his musical career at age 14, playing drums in a Punk/Hardcore band. Continuing his musical journey during college he played Bass in a Metal band for 3 years. At age 20 he bought an Acoustic Guitar and a year later in 2011 became a founding member of Jay Clyde Band.

Gear -
Gibson J-45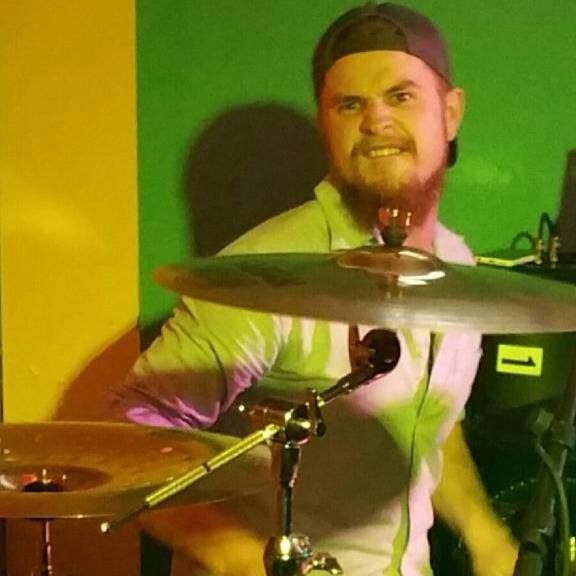 Jake Merritt, brother of Bass Player Greg, is the drummer for the JCB.  After being inspired by his father and fellow drummer, Jon Merritt, Jake knew playing percussion was his calling.  Upon receiving his first pair of drum sticks and snare drum at age 4, he would stand in the corner of his bedroom and play along to various classic rock groups including Kiss and The Eagles. 
Jake grew up to study and play all genres of music from all over the globe.  In high school he was a two time Iowa all state jazz band drummer while also being in a heavy metal band with high school buddies.  Jake continued with his interest in music throughout his college years inevitably graduating with an Arts Management degree and Music production degree. Now Jake works for Rieman Music in Fort Dodge and will forever be a student of music. He is a founding member of the band and is also the hairiest member which is honestly his most impressive accomplishment. 
Gear -
Mapex Drums
Sabian Cymbals
DW Hardware
Vic Firth Sticks
Yamaha and ddrum electronics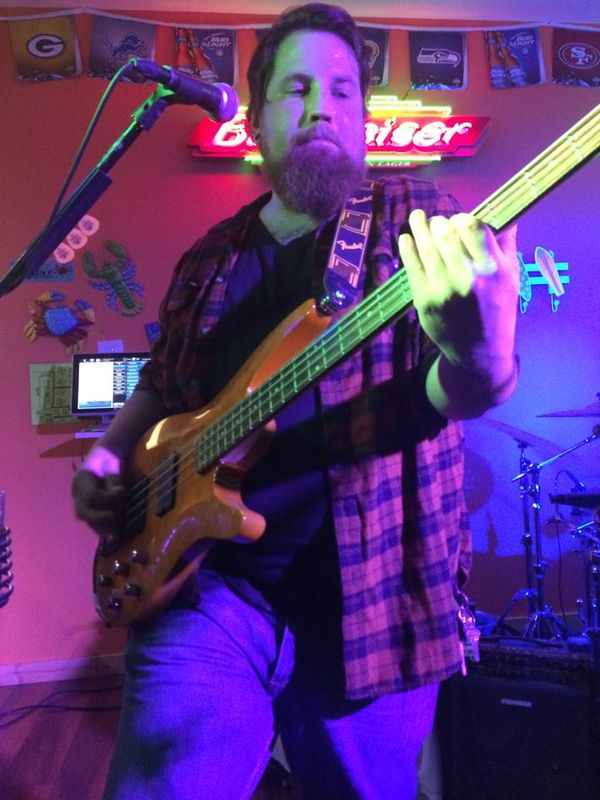 Greg Merritt, brother of drummer Jake, is the bass player and back-up Vocalist for JCB. Greg began his musical journey at age 7. Being a fourth generation drummer, he naturally began playing percussion as well as singing. At age 16, Greg taught himself guitar, and began his experience playing in bands. After 7 years of playing and singing in various heavy metal,
hardcore, rock, and blues bands, as well as attending college for music, Greg became a founding member of the Jay Clyde Band in 2011. What Greg enjoys most about JCB is the diversity in taste and style that each member brings to the band, and he hopes that this translates to the audiences at each show... Also, Getcha Some!
Gear -
Ibanez Basses
Gallien Kruger Amps
Ernie Ball Strings
Dunlop Picks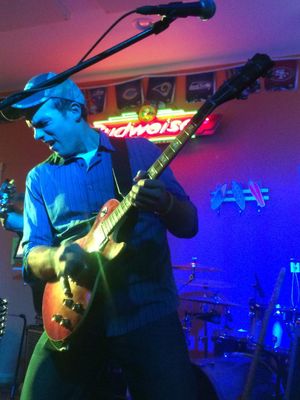 Ronley King is the lead/rhythm guitar player for the Jay Clyde Band.  Starting out playing piano at very young age, Ron has always had a love for music.  About the time he entered high school, he picked up a guitar for the first time, and knew that this was the start of lifelong love, or even more, and obsession!  Studying a lot of blues, country and classic rock, he has tried to develop a versatile style of playing that can cover any direction the band wants to go.  The best part for Ron about playing in this band is getting to spend his weekends playing with some of the best musicians in the area, to some of the best crowds in the state! 

Gear -
Guitars -                       Amps-                 Pedals-
G&L Telecaster             Dr. Z Maz 38       Wampler
G&L Legacy Strat                                     J. Rockett Audio                                  
Gibson Les Paul                                        Line 6
                                                                  Xact Tone Solutions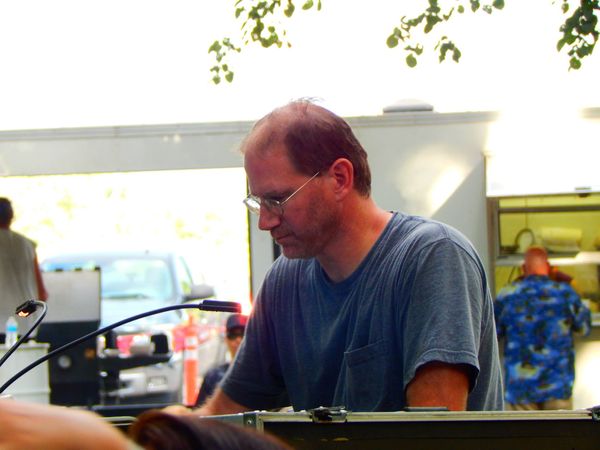 Mark Gales is the sound technician for the Jay Clyde Band.  Bringing many years of experience working with other bands, as well running sound for many national acts, Mark is an invaluable asset to the group.  There is no doubt that when you come to a Jay Clyde show, he plays a big part in making everything run smoothly.  Mark has been inducted to the Iowa Rock and Roll Hall of Fame for his past work, and continues to come highly recommended.